Images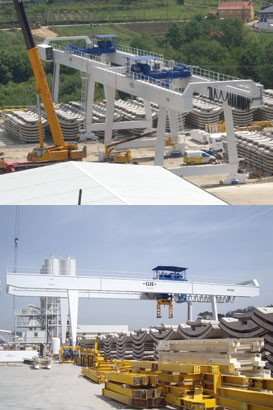 gantry Cranes
• The gantry crane double girder can be monorail or circular rail or fixed to interior or exterior premises.


• The porch is ideal when you want to not build a support structure or the ship did not carry the loads we lift.


• Because of the endless possibilities presented by porticoes, each project is studied without obligation for our engineers to suit your needs and make the most of your investment.